An individual retreat with personal coaching in Burgundy, France
This retreat is a five day individual programme. You will enjoy 2-3 hour hikes in the French hills every afternoon. An experienced coach will walk with you and help you reflect on your life issues. You will receive a personalised assignment for reflection every day. For those who wish to stretch not only intellectually and emotionally but also physically, the coach will help you begin your day with tai chi exercises.
You will stay in a private, secluded cottage, situated at the far end of a tiny village, where you walk into the woods directly from the house. The cottage is tastefully designed and luxuriously equipped with an infrared sauna.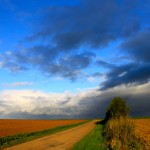 In this retreat programme you will find inner peace. With your coach you will  investigate the causes of unbalance and develop healthy habits to sustain focus and tranquility after you return to work and life. This retreat is especially suited for people who are exhausted and stressed and want to prevent illness or burn out.
An interview before the retreat and a follow-up meeting a few weeks after the retreat form part of this programme.
Practical information
Costs:              EUR 3.000,- (Includes accomodation, not included are travel costs and 19 % VAT)
Registration:           lenette@lenetteschuijt.nl